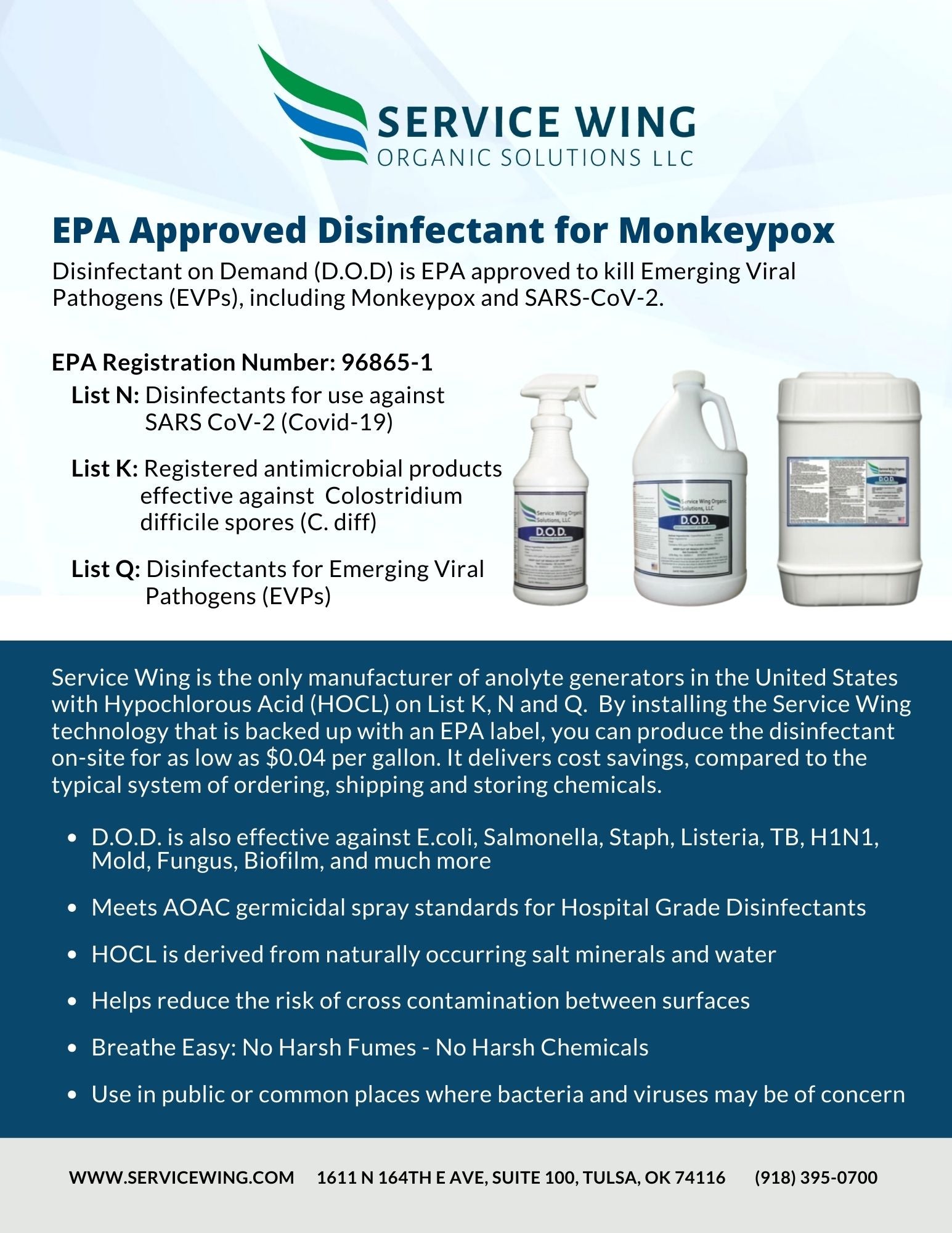 D.O.D. is EPA approved to eliminate Monkeypox!
Disinfectant on Demand (D.O.D) is EPA approved to kill Emerging Viral Pathogens (EVPs), including Monkeypox and SARS-CoV-2.
EPA Registration Number: 96865-1
List N:

Disinfectants for use against 

SARS CoV-2 (Covid-19)

List K:

Registered antimicrobial products 

effective against

Colostridium 

difficile spores (C. diff)

List Q:

Disinfectants for Emerging Viral 

Pathogens (EVPs)
Service Wing is the only manufacturer of anolyte generators in the United States with Hypochlorous Acid (HOCL) on List K, N and Q. HOCL can be applied without hesitation in all environments. It is fast acting and has a high performance for destroying bacteria on all surfaces.
D.O.D. is also effective against E.coli, Salmonella, Staph, Listeria, TB, H1N1, Mold, Fungus, Biofilm, and much more
Meets AOAC germicidal spray standards for Hospital Grade Disinfectants
HOCL is derived from naturally occurring salt minerals and water
Helps reduce the risk of cross contamination between surfaces
Breathe Easy: No Harsh Fumes - No Harsh Chemicals
Use in public or common places where bacteria and viruses may be of concern