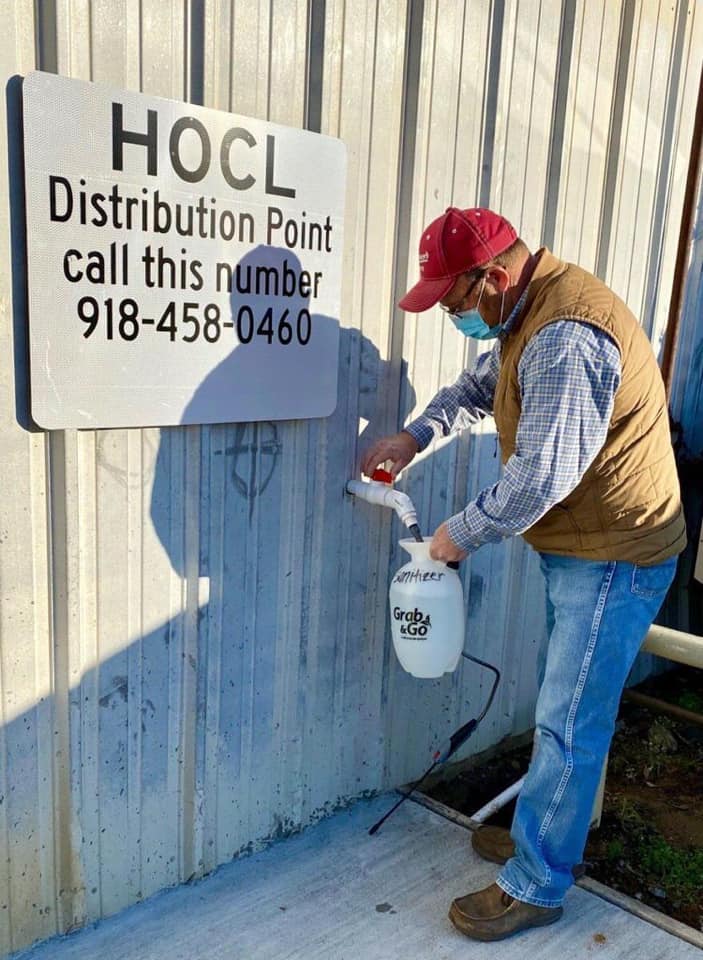 Cherokee County using SWA-300 as hypochlorous acid dispersing unit for public
Cherokee County is using their SWA-300 as a hypochlorous acid dispersing machine for the public. District 3 Cherokee County Commissioner, Clif Hall said he's encouraging the public to take advantage of the free service and help stop the spread of the deadly coronavirus.
"This machine makes a safe disinfectant that can be sprayed or wiped on surfaces to kill the COVID-19 virus, along with a host of other bacteria," Hall said. "It doesn't matter who it is, whether it's from the average homeowner in town to a business. We don't care who wants it; as long as we have it in supply, we'll give it to them."